Here at Cat Nap Inn, we love cats! We speak meow. We pride ourselves on being knowledgeable about cat behavior and devoting ourselves to providing the best personalized care for all of our guests. Through hard work and dedication, we strive to give both feline and pet parents a positive and rewarding experience. Our care and affection ensure all cats are well loved and pampered during their vacation!
Brenna Walker, Owner
Brenna (pictured here with her cat Pan) purchased the Cat Nap Inn facility in September of 2019 after it was started by Kolleen Fox in 1999.
Brenna graduated with a Bachelor of Science Degree in Biology from Western Washington University and an Associate of Applied Science in Veterinary Technology. She worked as a licensed veterinary technician for 10 years before purchasing Cat Nap Inn.
Brenna shares her home with her dogs and cat. She also raises San Clemente Island Goats, a rare breed being brought back from the brink of extinction. She has sheep, ducks, and chickens on the farm as well. She enjoys hiking with the dogs and playing games with family and friends in her spare time.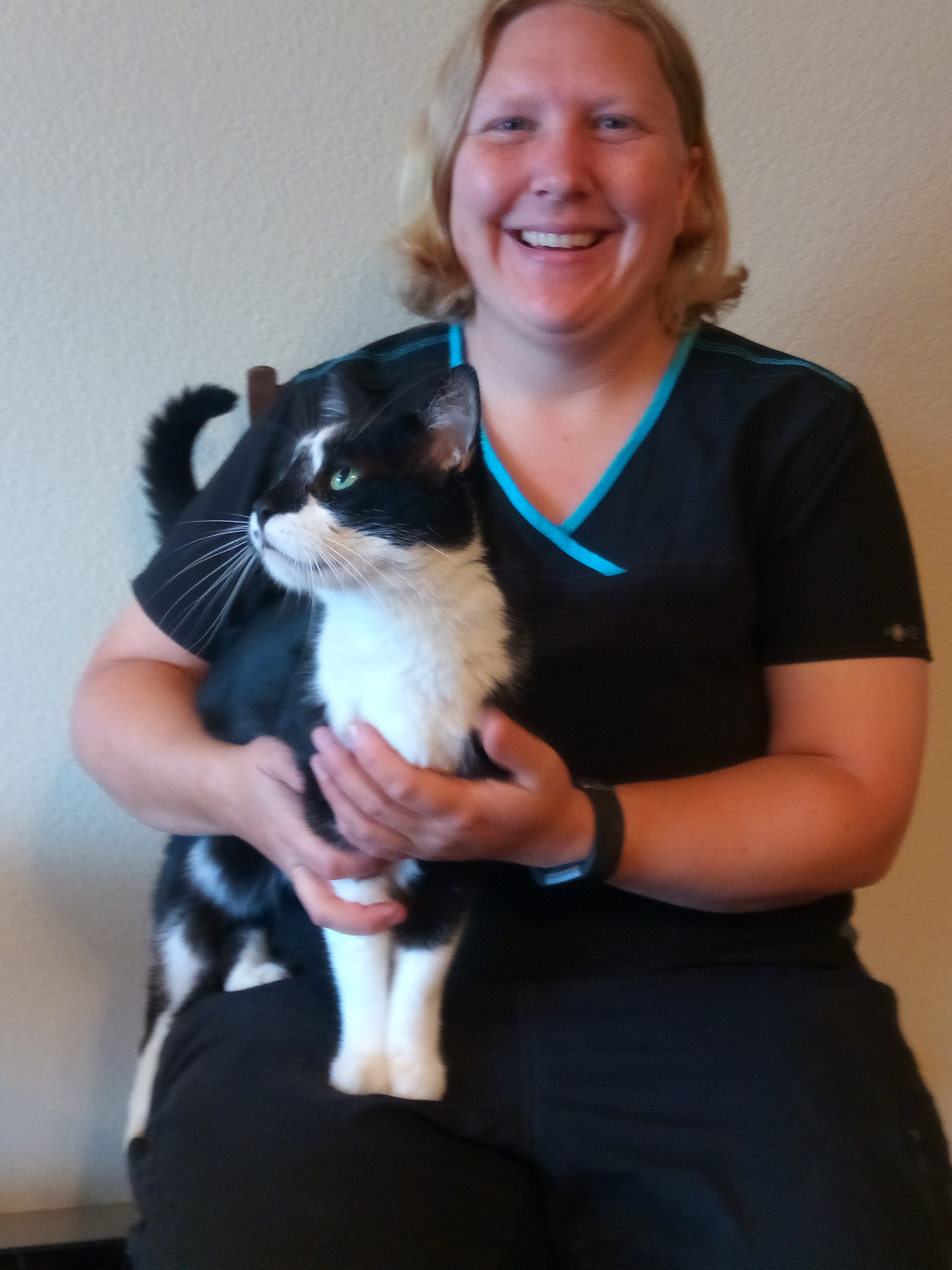 Selina Ryser, Cat Care Specialist
Xin Fenner, Cat Care Specialist
Brenda Thomas, Cat Care Specialist
Alisha Dixon, Cat Care Specialist and Client Care Specialist
Mary Ann Vela, Cat Cuddler